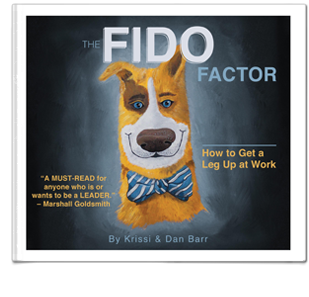 The Fido Factor: How to Get a Leg Up at Work
What could humans — and especially business professionals — possibly learn from dogs about leadership?
As it turns out, a lot.
The Fido Factor is a groundbreaking take on success that will get you barking up the right tree. It goes where no business book has gone before. That's because dogs exude a leadership genius that can only come from domesticated quadrupeds with wet noses and expressive tails.
The Fido Factor's core message is that dogs can motivate each of us to become a more effective leader at work. The four "Fido Factors" are:
• Faithful leaders earn the trust of their team and their customers by doing the right things and living up to their word.
• Inspirational leaders move people to do the meaningful and the extraordinary.
• Determined leaders combine perseverance with a dose of fearlessness to keep moving toward goals.
• Observant leaders are committed to taking in as much information as possible in order to make the best decisions.
This isn't a cute little book about puppies and it won't teach you how to beg. It's a roadmap to leadership success with dogs as your guides. 
The Fido Factor is a fresh take on leadership that's as powerful and practical as it is approachable and relatable. A quick read that's sprinkled with humor, The Fido Factor is the perfect tool to help anyone get a leg up at work.
Know More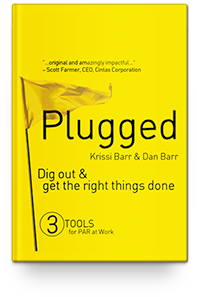 Plugged: Dig Out and Get the Right Things Done
Only hours after his boss leaves for a weeklong vacation, Chet McGill, the dedicated VP of sales at AlphaMax Manufacturing, is under fire. Trident, his biggest client, is being pursued aggressively by a new competitor. At the same time, Chet is feeling more than a little off as he preps for a golf tournament in which he's partnered with Trident's VP of Operations. Faced with big problems and with all eyes on him, Chet learns to get back to what's most important to his company, his clients and himself in Plugged. A business book in the spirit of other best-selling business fables,
Know More