Only hours after his boss leaves for a weeklong vacation, Chet McGill, the dedicated VP of sales at AlphaMax Manufacturing, is under fire. Trident, his biggest client, is being pursued aggressively by a new competitor. At the same time, Chet is feeling more than a little off as he preps for a golf tournament in which he's partnered with Trident's VP of Operations. Faced with big problems and with all eyes on him, Chet learns to get back to what's most important to his company, his clients and himself in Plugged.
A business book in the spirit of other best-selling business fables, Krissi Barr and Dan Barr draw on their collective experiences to deliver a breakout book that is engaging, engrossing and empowering. Plugged teaches readers to shoot for "PAR," a simple, proven method to achieve success based on three foundational elements.
Plugged will fire up you—and your team—with its unique combination of business drama and personal challenges about getting the right things done … and winning! A perfect airplane read, the lessons will resonate with readers and provide powerful take-away value for everyone in the business world. Plugged is a road map for you and your team on how to dig out and get the right things done.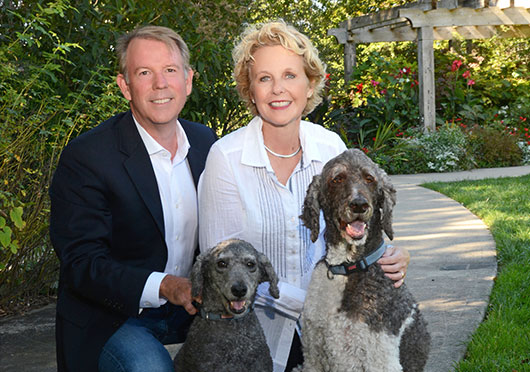 Written by Krissi and Dan Barr
Krissi and Dan Barr are dynamic business people who live in Cincinnati. Both are graduates of Miami University, the school where Krissi also earned her MBA. They're also the authors of two breakout business books – The Fido Factor: How to Get a Leg Up at Work and Plugged: Dig Out and Get the Right Things Done.
Krissi is President and Founder of Barr Corporate Success, a business consulting and coaching firm. Specializing in strategies to implement initiatives and maximize profitability, her interdisciplinary approach to business draws from her extensive background. Her industry experience includes banking, high-tech, service-based, international business, and manufacturing within a variety of companies from global Fortune 500's, mid-sized established firms to start-ups and family businesses.
Dan is the COO for Barr Corporate Success, an accomplished sales & marketing executive and an entrepreneur. He has worked at BELFOR/1-800-WATER-DAMAGE, Cintas, his family's businesses and for his own enterprises.