Knock your next meeting out of the park with highly acclaimed Cincinnati keynote speaker Krissi Barr! Motivational and inspiring, her keynote speech will not only entertain, but will deliver memorable take-away value (and action) for all in attendance. Fast paced and filled with meaningful examples, Krissi's speeches leave audiences energized and ready to take on their biggest challenges. Whether your event is in Cincinnati or anywhere in the world, and whether it's for an employee offsite meeting or an auditorium filled with customers, trust Krissi Barr to deliver a speech everyone will remember positively for years to come.
Inspiring Keynote Speaker
All keynotes are customized to meet the specific goals and objectives of each audience.
Leadership Unleashed
Leadership is the ultimate difference maker. With great leadership, anything is possible. Without it, everything is difficult.
Her powerful "Leadership Wisdom of Dogs" speech is based on the core lessons from her book, The Fido Factor.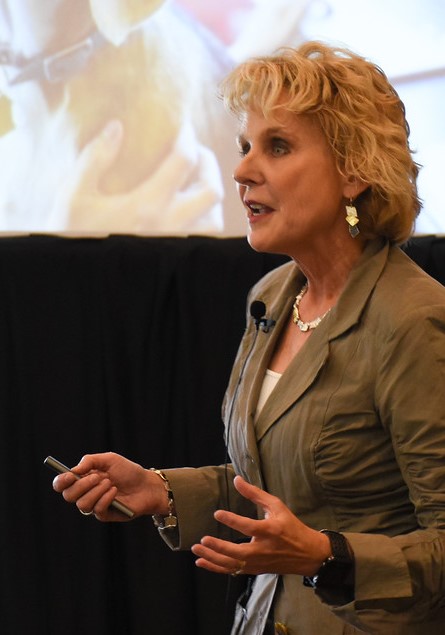 This speech recently earned a rating of 4.8 out of 5 at the Global Pet Expo, and they've asked her back to speak again next year. It takes business people on a mesmerizing journey to learn leadership lessons from from an unexpected source: dogs. The core message centers on "FIDO." This acronym stands for:
Faithful leaders earn the trust of their team and their customers by doing the right things and living up to their word.
Inspirational leaders move people to do the meaningful and the extraordinary.
Determined leaders combine perseverance with a dose of fearlessness to keep moving toward goals.
Observant leaders are committed to taking in as much information as possible in order to make the best decisions.
This isn't a cute little speech about puppies. Its a road map to leadership success with dogs as our role models. The engaging subject matter and stunning slides have wowed audiences all over America. This interactive session provides simple tools everyone can use improve their leadership…and get a leg up at work.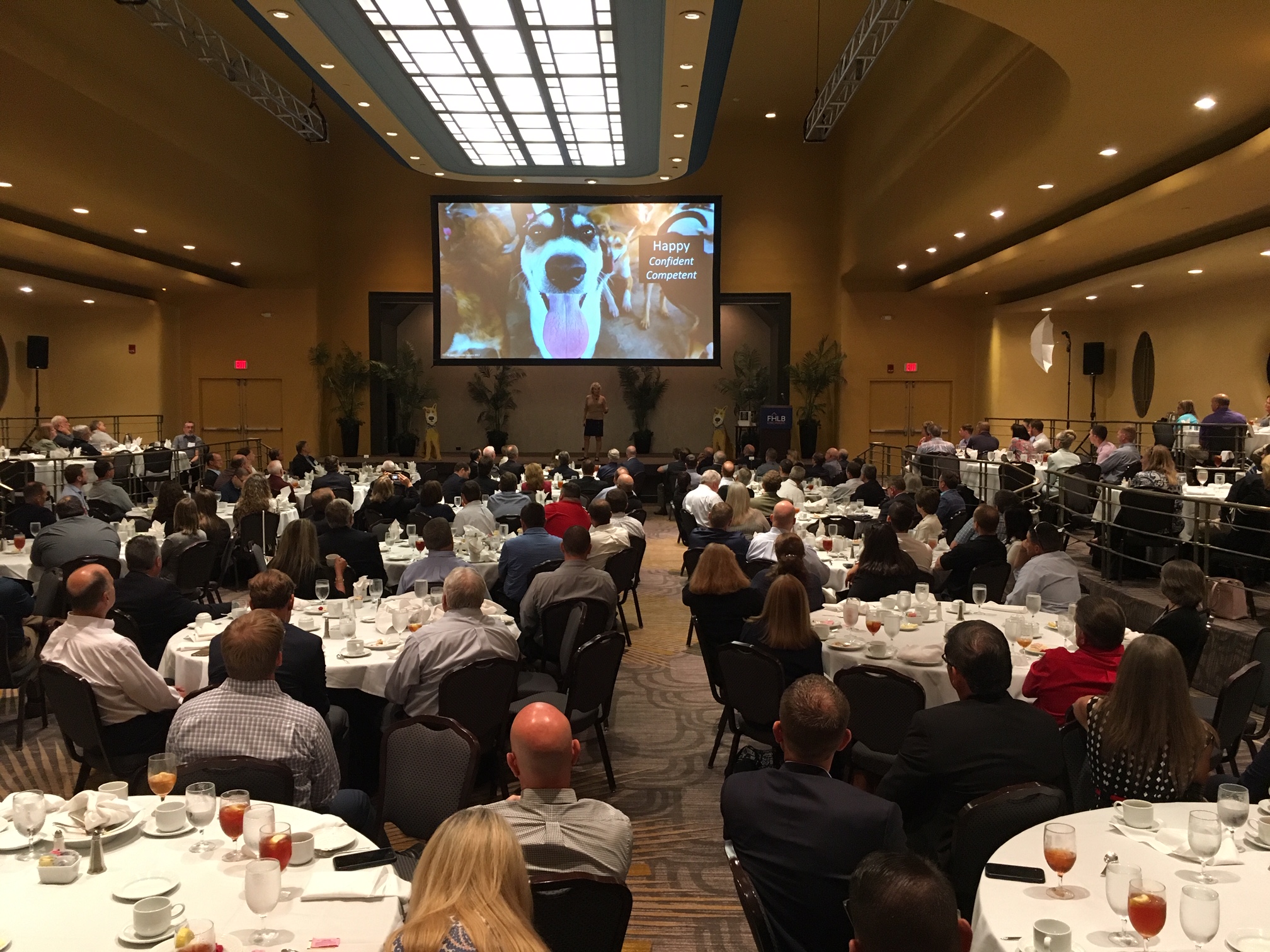 The Power of PAR: How to Dig Out and Get the Right Things Done
Based on the core lessons from her book, Plugged, Krissi shows how the acronym PAR turns workplace frustration into a proven process for producing winning results. PAR stands for:
Prioritize: focus on what matters most
Adapt: see change as an opportunity
be Responsible: take ownership of the outcome
The simple but powerful messages of PAR can be applied on many fronts: team building, leadership, personal challenge, sales, strategic planning and implementation. It's especially important for companies dealing with change and growth.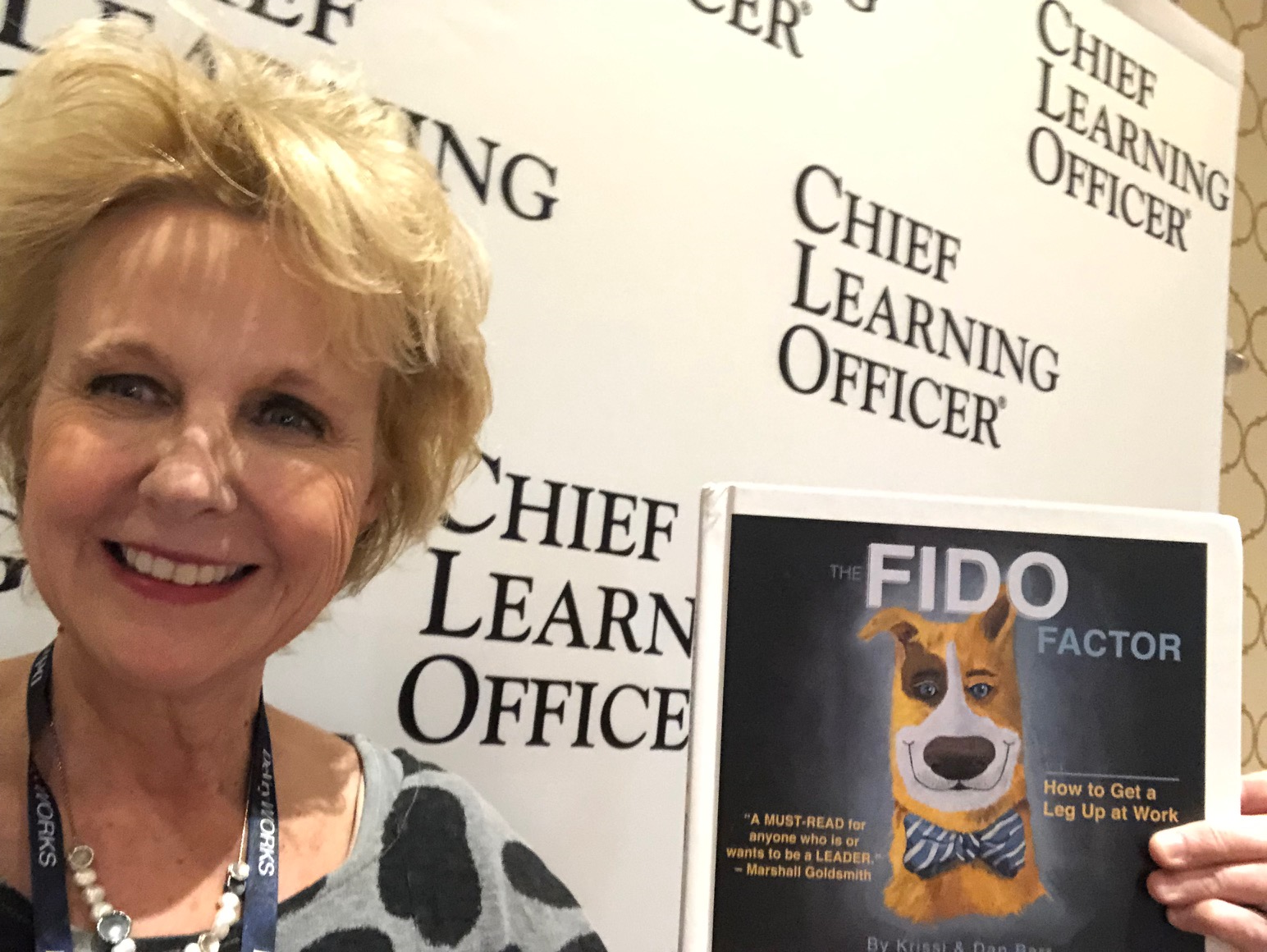 Not surprisingly, there's a golf theme that runs through this speech. That's because when you have a plugged ball in golf, it looks like a fried egg buried ball in the wet grass. While you appear to be in trouble, the good news is you get to pick up your ball, clean it off and continue on…with no penalty. In business, we get the same opportunity for a fresh start every day. What separates the good from the great is the ability to dig out and get the right things done. And that's where PAR comes in.
Visuals for Krissi's speech connect golf with the proven business values learned from PAR.  She shows audience members how to "shoot for PAR," a simple, proven method to achieve success.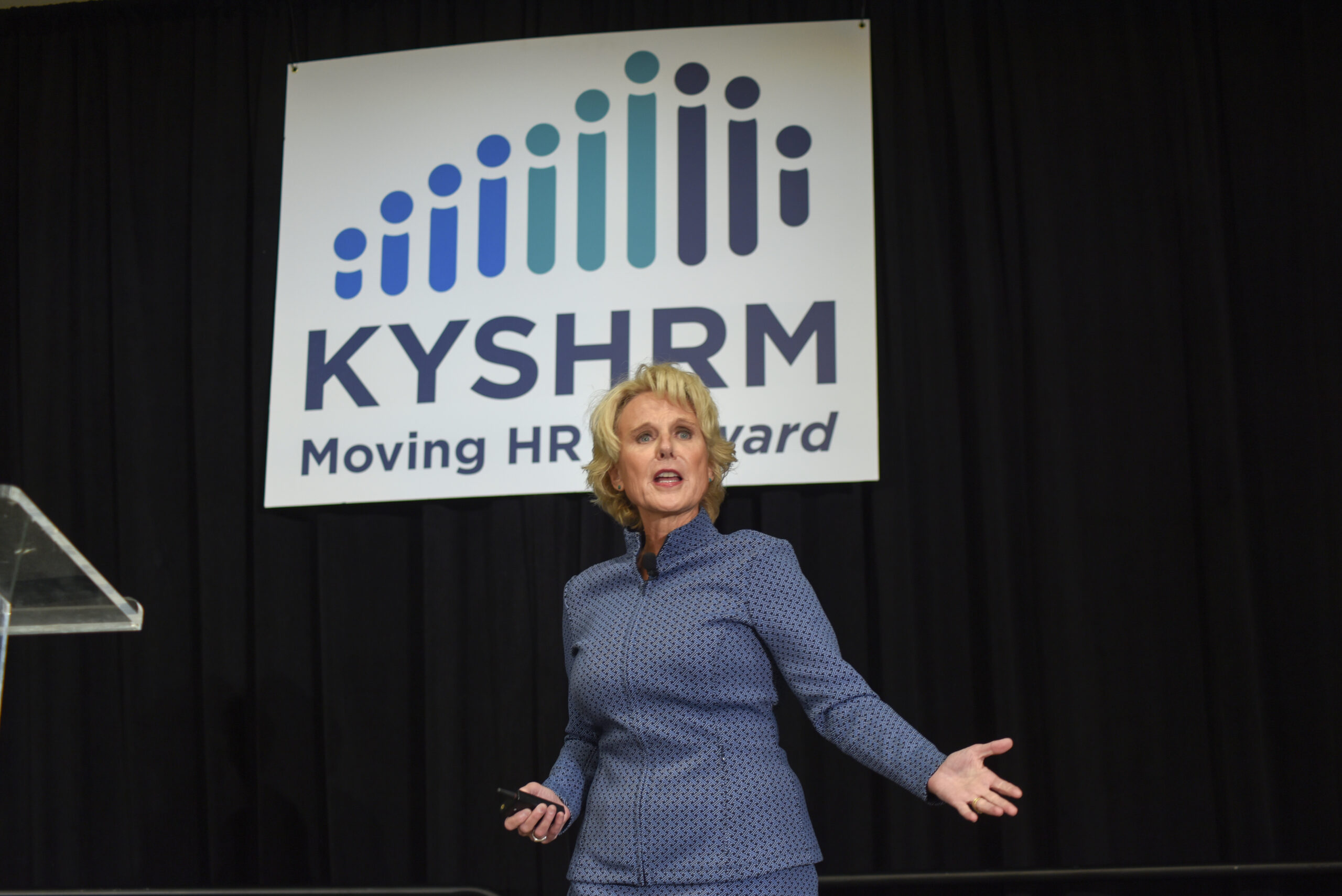 "Thank you very much for coming to Intel and sharing your insights on PAR today. I find that it will be helpful for me to keep that 'big end goal' in mind in all that I do."
-Robin Burns, Intel
When your organization wants a keynote speaker who…
Connects with the audience
Entertains, engages and educates
Delivers a powerful message with important takeaway value
Makes people smile and makes people think
Leaves a lasting, positive memory
…then contact Krissi Barr!
Feedback on Krissi Barr's speeches
"Fun, memorable way to talk about leadership. Great energy, terrific slides!"
"Great, fresh, relevant!"
"Her energy is amazing!"
"I loved the seminar…very good speaker!"
"What a motivating presentation! My team is still talking about it!"
"Excellent and refreshing…could be life-changing!"
"Energetic, informative and to the point…she needs to return next year!"
"I've heard nothing but great feedback from the audience regarding your session! The success of our events is a result of our partnering with speakers and presenters like you!"
"You were one of the most captivating and entertaining presenters I've seen!"