The Fido Factor Resource Guide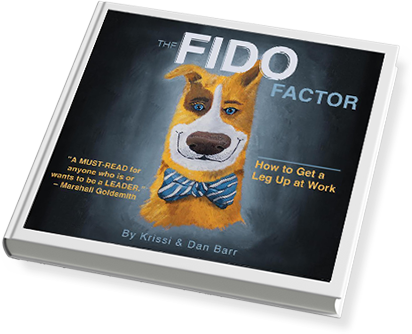 Dog & Pet Industry
FreshPet is the maker of refrigerated pet foods that animals love. And they're healthy, too.
Embrace Pet Insurance

helps pet lovers pay for medical expenses for their four-legged friends.

Waggit

makes an ingenious wearable collar monitor to improve and possibly extend the life of your dog.

SPCA

helps rescue dogs and prevent cruelty to animals.

MyPetNeedsThat is a website every dog lover will love!
Leadership
Authors Who Are Friends of Fido
Marshall Goldsmith
John Spence
Brian Undershill
Jim Schleckser
Lisa Hillenbrand
Mark Faust
Great Companies That Are Friends of Fido