12, September 2017
The Fido Factor book signing is September 19
You're invited!
Please join the authors, Krissi & Dan Barr, for The Fido Factor book signing!
When: September 19 from 6:00-7:30
Where: SPCA Cincinnati, 11900 Conrey Road (Sharonville, just north of Blue Ash)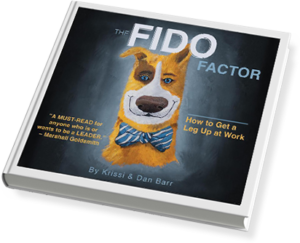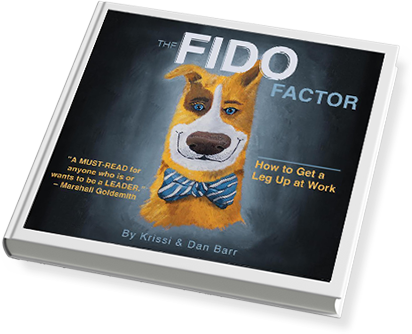 The Fido Factor focuses on the leadership lessons business people can learn from dogs. It isn't a cute little book about puppies and it won't teach you how to beg. The Fido Factor is a fresh take on leadership that's as powerful and practical as it is approachable and relatable. A quick read that's sprinkled with humor, The Fido Factor is the perfect tool to help you — and your entire team — get a leg up at work.
Even better, holding the book signing at SPCA of Cincinnati will give you an opportunity to see their beautiful facility and the great work they do. And maybe you'll come home with a new leader of the pack.
At this event we'll have copies of the book to peruse and purchase (if you wish) for $22.95. $5 for every copy we sell that night will be donated to the SPCA of Cincinnati!
If you can't join us, please note that The Fido Factor is only available on Amazon, both as a hardback and eBook. The official publication date is September 12. If you like the book, we'd be very grateful if you'd write a review and rave about it on social media!
We hope to see you on September 19 at SPCA Cincinnati as we celebrate the arrival of Fido. Thank you so much for your support!
Krissi & Dan Barr